Overview of all Fenos AG certifications
The satisfaction of our customers is our ultimate goal and drives us. But meeting this goal also means delivering quality at the highest level.
As a company, our processes are precisely tuned, allowing us to maintain the highest quality standards our customers have come to expect from us.
From incoming goods to the finished Fenos product: our internal management allows us to operate at top level which ultimately ensures our customers full satisfaction.
Therefore, the certification according to ISO 9001:2015 and IQNet Management System is also part of our self-image and underlines the precise and coordinated operation of Fenos AG.
Company certificates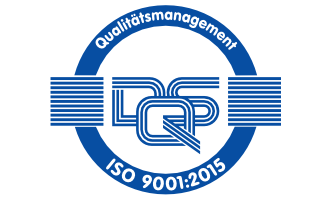 DQS ISO 9001:2015
IQNEt Management System
Product certificates
ECO PASSPORT by OEKO-TEX®
Certificates downloads